Dr. Jonas S Sundarakumar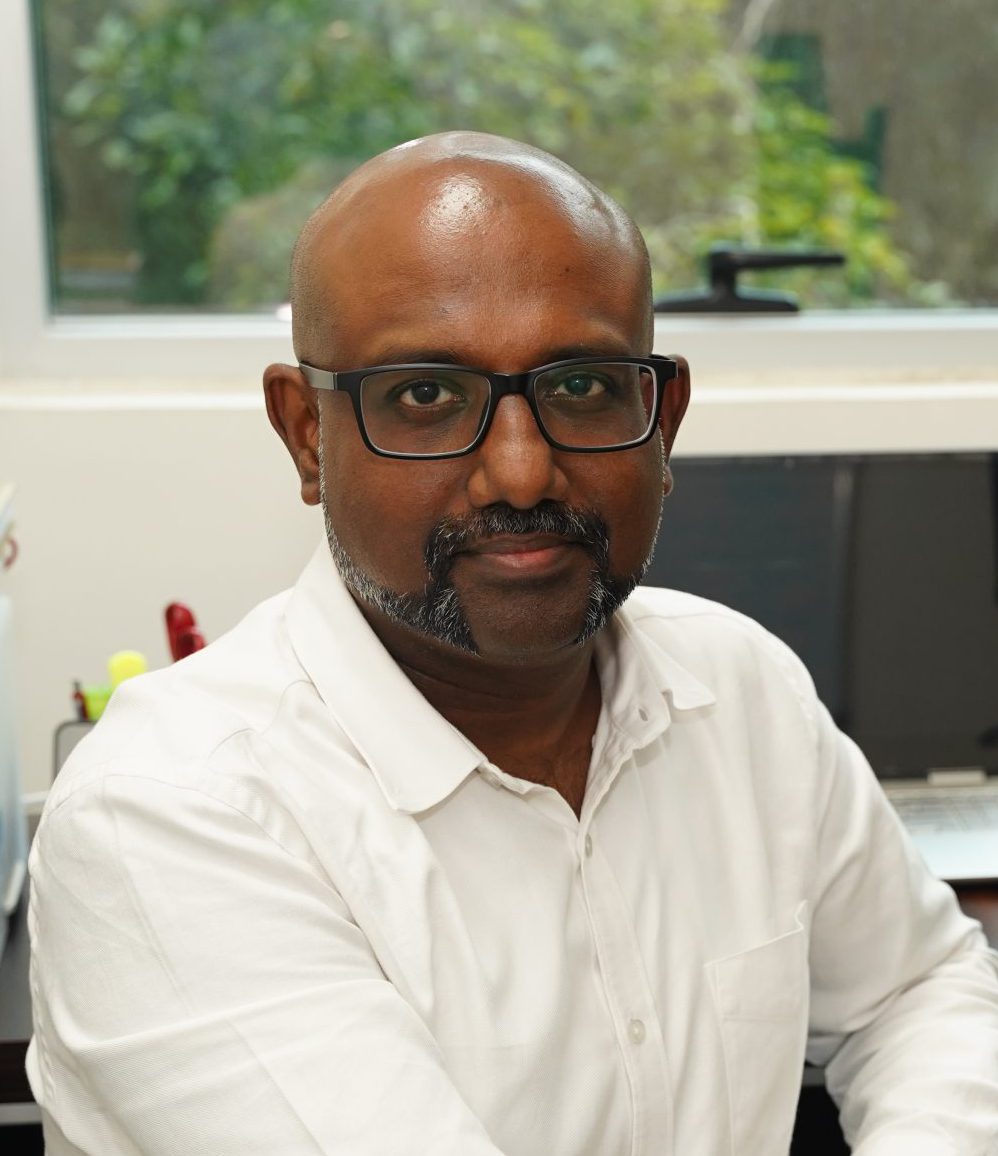 Assistant Professor
Dr. Jonas is a National Board-certified Psychiatrist, who completed his MBBS and Post-graduate Diploma in Psychiatry (DPM) from Christian Medical College, Vellore, India. He further went on to obtain his MRCPsych from the Royal College of Psychiatrists, UK, and his DNB(Psych) from the National Board of Examinations, New Delhi, India. Being an experienced clinician with a keen interest in research, he transitioned to a full-time research career when he joined CBR in 2019.
Identifying risk and protective factors for dementia through large-scale, prospective aging cohort studies:
             In India, increasing lifespan and decreasing fertility rates have resulted in a growing number of older persons. By 2050, people over 60 years of age are predicted to constitute 19.1% of the total population. This ageing of the population is expected to be accompanied by a dramatic increase in the prevalence of dementia. Dementia is a syndrome that presents as impairment of mental processes, such as memory, thinking, reasoning and judgement, and thus seriously impairs an individual's ability to perform functions of daily living. The syndrome is typically caused by a group of progressive, neurodegenerative brain disorders that occur in older age. The cost of care of people with dementia is enormous, at both the family and societal level.
          As clinician who well understands the devastating impact of dementia on patients and their caregivers, Dr. Jonas combines his clinical perspective with his research experience and works as part of CBR's unique, multidisciplinary research environment, to address the global health problem of dementia. His research is primarily aimed at studying the aging brain, particularly in pathological aging and thereby, understanding neurodegenerative disorders, such as dementia. He focuses on identifying risk and protective factors for dementia in the Indian population by carrying out large-scale human studies, wherein aging adults from rural and urban India are studied longitudinally over a long period of time, using multi-modal clinical, cognitive, biochemical measurements and brain MRI. This would enable tracking the differential cognitive trajectories of normal and pathological aging, and thereby, identify risk and protective factors for dementia.
         He leads the efforts for the large-scale population-based, prospective, aging, cohort study in rural India conducted by CBR (Srinivaspura Aging NeuroSenescence and COGnition, SANSCOG study) and is also involved in the other parallel study in urban India (Tata Longitudinal Study of Aging, TLSA). The valuable insights gained from these studies, will further contribute to developing appropriate interventions that can help in preventing, delaying the onset, or mitigating the course of dementia. He is also interested in understanding the neuropsychological impact of COVID-19 including the effect on modifiable risk factors of dementia. He is also part of international scientific collaborations / consortia, such as the CNS-SARS-CoV2 consortium, Worldwide FINGERS network and Alzheimer's Disease Data Initiative (ADDI).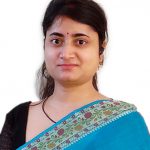 Dr. Pooja Rai
Post-doctoral Fellow
Dr. Pooja Rai is a Cognitive Psychologist who completed her Ph.D. from the Cognitive Science Laboratory, Department of Psychology, Banaras Hindu University. Her Ph.D. was on cognitive deficits in patients with Alzheimer's disease, wherein she devised a cognitive paradigm to assess their attentional deficits, specifically alerting, orienting, and executive control. Currently, she is working as a project scientist and pursuing her post-doctoral research on characterizing amnestic and non-amnestic Mild Cognitive Impairment by utilizing cognitive assessments and AI/ML techniques. She is also interested in understanding the association of risk and protective factors in the development of dementia in the aging Indian population.
---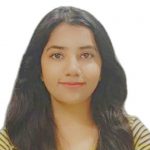 Sakshi Arora
Research Assistant
Sakshi Arora is a Psychologist, with a Master's degree in Clinical Psychology and qualified NET as well as GATE. She has lent her expertise as a Research Assistant/Consultant to esteemed professors and institutions such as TISS and Mumbai University. Currently, Sakshi is working in Dr. Jonas Sundarakumar's lab, where she is contributing to the project titled, "Development of Deep Learning Models Using AI/ML Techniques on Structural and Functional Brain MRI to study progression from MCI to Dementia"
---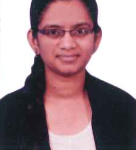 Aishwarya Hiremath
Project Associate
Aishwarya completed her Master's in Biotechnology from M.S. Ramaiah University of Applied Sciences, Bangalore, India, and joined CBR intending to explore more about Clinical Neuroscience. She is currently working on the prevalence and risk factors of late-life depression and anxiety among rural and urban Indians.
---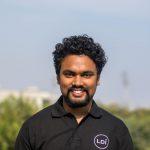 Hitesh Pradhan
Research Assistant
Hitesh completed his Master's in Cognitive Science from Indian Institute of Technology, Gandhinagar. He has worked in the domain of computational neuroscience, and medical neuroimaging. Having an adequate clinical experience as an intern at NIMHANS and strong academic background, he is currently working as a data analyst in the SANSCOG and TLSA project with a particular focus on identifying risk factors and protective factors by analyzing neuroimaging and clinical data from the study.
---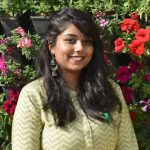 Shruti Pandey
Ph.D. student
Shruti is a joint Ph.D. student under the co-supervision of Dr. Jonas Sundarakumar and is pursuing a clinical-basic science collaborative research study on the effect of diabetes on changes in cognition in aging rural and urban Indians.
---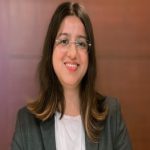 Dr. Sumedha Mitra
PhD student
Dr. Sumedha Mitra is a doctoral student and public health researcher with an under graduation in Dentistry from Manipal College of Dental Sciences, Mangalore. She completed her Master`s in Public Health with a specialisation in Epidemiology from PSPH, Manipal alongside collaborative foundations coursework in Global Health from Maastricht University, Netherlands. Her dissertation comprised of an occupational health oriented mixed-methods study on a cohort of night shift workers. Her prior experience spans across clinical, research and public health domains, at organisations including Indian Council of Medical Research (ICMR – NIOH), Indian Institute of Science (IISc- CNI), National Health Mission (NHM), MuSigma and Swasti Health Catalysts. As a doctoral student at CBR, she is currently working on an interdisciplinary study to explore the role of certain metabolic conditions and sleep in the development of cognitive impairments within rural and urban cohorts in India.
---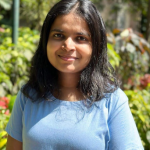 Priya Chatterjee
PhD student
Priya Chatterjee received her Bachelor's and Master's in Zoology from Barasat Govt. College, West Bengal State University. She is interested in understanding the role of various risk and protective factors associated with the development of dementia. Currently, she is studying the association between abnormal lipid metabolism and cognitive functioning in community dwelling healthy adults to evaluate the role of dyslipidemia as a modifiable risk factor contributing towards cognitive decline.
---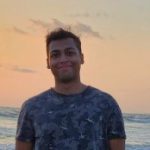 Suhrud Panchawagh
Research intern (CBRAIN internship program)
---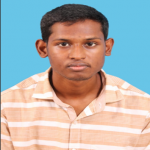 Pravin Sahadevan  
Research intern (CBRAIN internship program)
---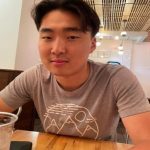 David Yao
Research Intern
---
Former lab members: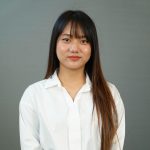 Dr. V.L. Remruatpuii is a research intern currently pursuing a Master's degree in Public Health at the Indian Institute of Public Health Gandhinagar. Her current research focuses on identifying the association between anemia and cognitive impairment among rural and urban populations in India.
---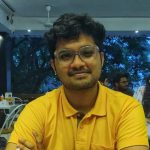 Pradipto Mondal is an undergraduate student at Indian Institute of Technology, Kharagpur at the Department of E&ECE. He has good experience in the Deep Learning and Computer Vision domain through past projects and research works. He is currently working as a Research Intern on the project titled "Development of Deep Learning Models Using AI/ML Techniques on Structural and Functional Brain MRI to study progression from MCI to Dementia" at Dr Jonas Sundarakumar's Lab.
---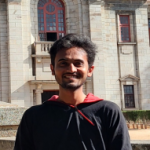 Aman Bhonsale
Research intern (MBBS/MPH Research Internship Program, IISc)
---
Sundarakumar JS, Menesgere AL, Jain S, Hameed SKS, SANSCOG & TLSA Study Teams, Ravindranath V*. Prevalence of neuropsychiatric conditions and cognitive impairment in two parallel, aging study cohorts from rural and urban India. Alzheimer's & Dementia: The Journal of the Alzheimer's Association. 2022 Dec 26. doi: 10.1002/alz.12741. Epub ahead of print. PMID: 36573020.
Sundarakumar JS, Hameed SKS, Dilip B, Deepak S, Kumar BRV, Ravindranath V*. Approaches to engage an aging, rural cohort in southern India during the COVID-19 crisis and the psychological impact of COVID-19 in this cohort. Alzheimer's & Dementia: The Journal of the Alzheimer's Association. 2022 Dec 5. doi: 10.1002/alz.12726. Epub ahead of print. PMID: 36468341.
Menesgere A, Sundarakumar JS, Shahul Hameed SK, SANSCOG & TLSA Study Teams, Ravindranath V*. Comparison of risk factors for dementia among rural and urban elderly adults-data from two cohort studies in India. Alzheimer's & Dementia: The Journal of the Alzheimer's Association. 2022 Dec 22. doi: 10.1002/alz.12715. Epub ahead of print. PMID: 36548115.
Ravindranath V*; SANSCOG Study Team. Srinivaspura Aging, Neuro Senescence and COGnition (SANSCOG) study: Study protocol. Alzheimer's & Dementia: The Journal of the Alzheimer's Association. 2022 Dec 28. doi: 10.1002/alz.12722. Epub ahead of print. PMID: 36577090.
Sundarakumar JS*, Menesgere AL, Hameed SKS; SANSCOG & TLSA Study Teams, Ravindranath V. Depression and anxiety during the first and second waves of the COVID-19 pandemic in two large, prospective, aging cohorts in rural and urban India. Health Science Reports. 2022 Nov 8;5(6):e901. doi: 10.1002/hsr2.901. PMID: 36381404; PMCID: PMC9642812.
de Erausquin GA*, Snyder H, Brugha TS, Seshadri S, Carrillo M, Sagar R, Huang Y, Newton C, Tartaglia C, Teunissen C, Håkanson K, Akinyemi R, Prasad K, D'Avossa G, Gonzalez-Aleman G, Hosseini A, Vavougios GD, Sachdev P, Bankart J, Mors NPO, Lipton R, Katz M, Fox PT, Katshu MZ, Iyengar MS, Weinstein G, Sohrabi HR, Jenkins R, Stein DJ, Hugon J, Mavreas V, Blangero J, Cruchaga C, Krishna M, Wadoo O, Becerra R, Zwir I, Longstreth WT, Kroenenberg G, Edison P, Mukaetova-Ladinska E, Staufenberg E, Figueredo-Aguiar M, Yécora A, Vaca F, Zamponi HP, Re VL, Majid A, Sundarakumar J, Gonzalez HM, Geerlings MI, Skoog I, Salmoiraghi A, Boneschi FM, Patel VN, Santos JM, Arroyo GR, Moreno AC, Felix P, Gallo C, Arai H, Yamada M, Iwatsubo T, Sharma M, Chakraborty N, Ferreccio C, Akena D, Brayne C, Maestre G, Blangero SW, Brusco LI, Siddarth P, Hughes TM, Zuñiga AR, Kambeitz J, Laza AR, Allen N, Panos S, Merrill D, Ibáñez A, Tsuang D, Valishvili N, Shrestha S, Wang S, Padma V, Anstey KJ, Ravindrdanath V, Blennow K, Mullins P, ?ojek E, Pria A, Mosley TH, Gowland P, Girard TD, Bowtell R, Vahidy FS. Chronic neuropsychiatric sequelae of SARS-CoV-2: Protocol and methods from the Alzheimer's Association Global Consortium. Alzheimer's & Dementia: Translational Research & Clinical Interventions. 2022 Sep 22;8(1):e12348. doi: 10.1002/trc2.12348. PMID: 36185993; PMCID: PMC9494609.
Sundarakumar JS*, Stezin A, Menesgere AL, Ravindranath V; SANSCOG and TLSA Collaborators. Rural-urban and gender differences in metabolic syndrome in the aging population from southern India: Two parallel, prospective cohort studies. EClinicalMedicine. 2022 Apr 19;47:101395. doi: 10.1016/j.eclinm.2022.101395. PMID: 35497067; PMCID: PMC9044001.
Sundarakumar JS*, Raviteja KV, Muniz-Terrera G, Ravindranath V. Normative data for three physical frailty parameters in an aging, rural Indian population. Health Science Reports. 2022 Mar 22;5(2):e567. doi: 10.1002/hsr2.567. PMID: 35356805; PMCID: PMC8938919.
Ravindranath V*, Sundarakumar JS. Changing demography and the challenge of dementia in India. Nature Reviews: Neurology. 2021 Dec;17(12):747-758. doi: 10.1038/s41582-021-00565-x. Epub 2021 Oct 18. PMID: 34663985; PMCID: PMC8522537.
Sundarakumar JS, Shahul Hameed SK; SANSCOG Study Team, Ravindranath V*. Burden of Vitamin D, Vitamin B12 and Folic Acid Deficiencies in an Aging, Rural Indian Community. Frontiers in Public Health. 2021;9:707036. Published 2021 Sep 3. doi:10.3389/fpubh.2021.707036. PMID: 34540786. PMCID: PMC8446357.
Baheshree RD, Jonas SS*. Dysphagia in a psychotic patient: Diagnostic challenges and a systematic management approach. Indian Journal of Psychiatry. 2012 Jul;54(3):280-2. doi: 10.4103/0019-5545.102464. PMID: 23226858; PMCID: PMC3512371.
Suganthan JS, Rajkumar AP*, Jagannath C, Pulimood SA, Jacob KS. Delusional parasitosis over dermatological morbidity: diagnostic and therapeutic challenges. Tropical Doctor. 2009 Jan;39(1):49-50. doi: 10.1258/td.2008.080021. PMID: 19211429.
Advertisement for Postdoctoral Fellow Position:
Currently, we have an open position for a Postdoctoral Fellow. The project's primary focus is understanding sleep rhythm in the aging Indian population.
Expected start date: April 2023
Job Duties 
Designs, directs, and conducts specialized and advanced research experiments.
Collects headband EEG data from human participants.
Evaluates and analyzes data.
Designs and executes logical follow-up experiments, executes them, analyzes and interprets the data, and demonstrates competency in troubleshooting.
Essential qualifications  
Ph.D. in any psychology, biological sciences, computer science, electrical, and electronics will be considered. Candidates who expect to complete the Ph.D. by March/April 2023 may also apply.
Experience and publications related to psychology and/or signal-processing research
Strong communication and documentation skills.
Should be highly independent, organized, focused, and hardworking.
Should be an enthusiastic team player.
Desirable skills 
Computational skills such as Python, R, or MATLAB
Benefits 
A competitive salary, commensurate with the qualifications and experience of the candidate, will be provided. The contract duration will be 3 years, extendable up to 5 years depending on performance. 
Application procedure
Interested candidates should send their CV and a 500-word research statement and expectations to chinna@iisc.ac.in and/or sjonas@iisc.ac.in (with 'Application for postdoctoral position – Sleep rhythm in the aging Indian population' in the email subject line). Only shortlisted candidates will be contacted.
---
---
We are looking for highly motivated research assistants and post-doctoral fellows to work on TLSA/SANSCOG projects. Candidates with clinical/neuroscience/cognitive sciences experience and research aptitude are encouraged to apply. A minimum full-time commitment of one year is required. Candidates with MBBS, MD (Allopathic / Complementary and Alternative Systems of Medicine), PhD (Neuroscience) are strongly desirable.
If you are interested in our lab and would like to contribute to our research. Please send your CV, Cover letter in one pdf file to the Principal Investigator Dr. Jonas S. Sundarakumar (sjonas@iisc.ac.in).
Centre for Brain Research
Indian Institute of Science Campus
CV Raman Avenue
Bangalore 560012. India.
Email: sjonas[at]iisc.ac.in
Telephone: Office +91 80 2293 3746